Never Tackle the Trails without A TECH Tire Repair Kit
A puncture or tear in the sidewall doesn't have to put an end to your off-road adventures. Get back up and rolling quickly with a Permacure® Tire Repair Kit from TECH. Unlike ordinary string plugs, Permacures chemically vulcanize to the tire for a safe, permanent fix. You can even use multiple Permacures together to fill larger punctures or even gashes and tears in the sidewall. 
Discover the TECH Permacure® Difference
Repair Gashes & Tears in the Sidewall
Mulitple Permacure repairs can be fused together to fill larger holes, tears and gashes in the tread or even the sidewall.
Permanently Repair Punctures in the Tread
Ordinary tire plugs dry out and leak over time. Permacures permanently fuse with the tire for a safe, permanent fix.
Nylon Reinforced for Maximum Strength
Nylon reinforcement adds strength and stability to the repair. And, makes for easier installation of the plug.
Choose the Right Tire Repair Kit for Your Needs
Be sure to Check out Our Additional Tools, Repair and Chemicals
Above was just a small sample of our complete line of tire repair, tools and chemicals. TECH is the brand trusted by professional tire repair shops around the world. We invite you to browse these additional categories for additional demounting tools, rubber buffing wheels, floor jacks and more.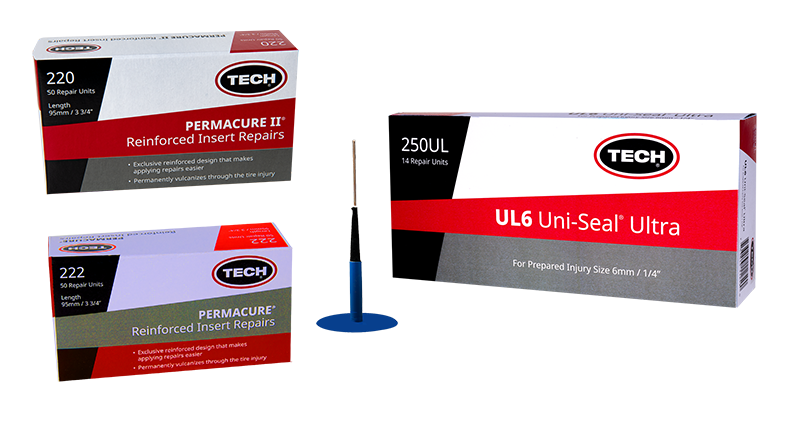 TECH produced tire repairs are endorsed and are used by the world's largest tire manufacturers/retreaders and their subsidiaries.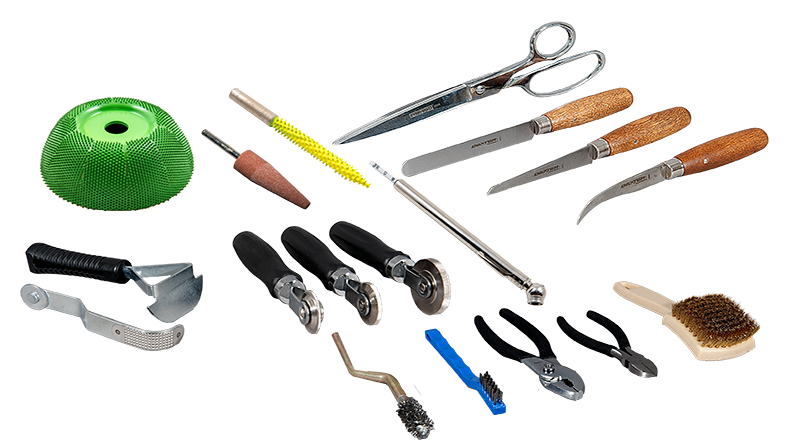 TECH's complete line of service tools and equipment are designed specifically to meet the needs of tire technicians around the world.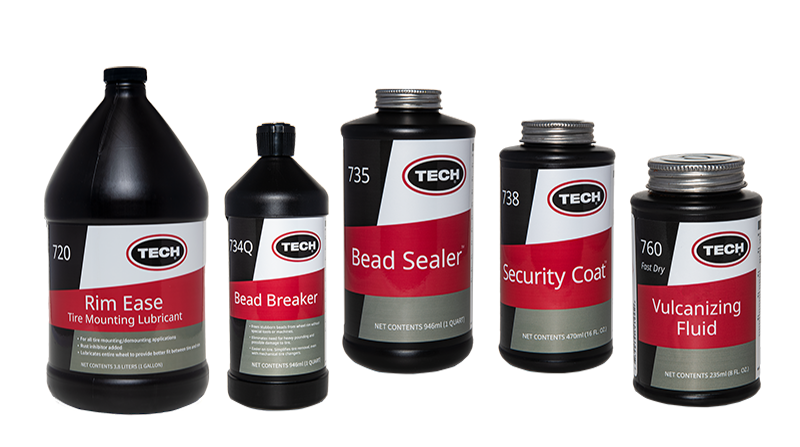 TECH pioneered the chemical vulcanization process over 80 years ago and offers a complete range of specialty chemicals.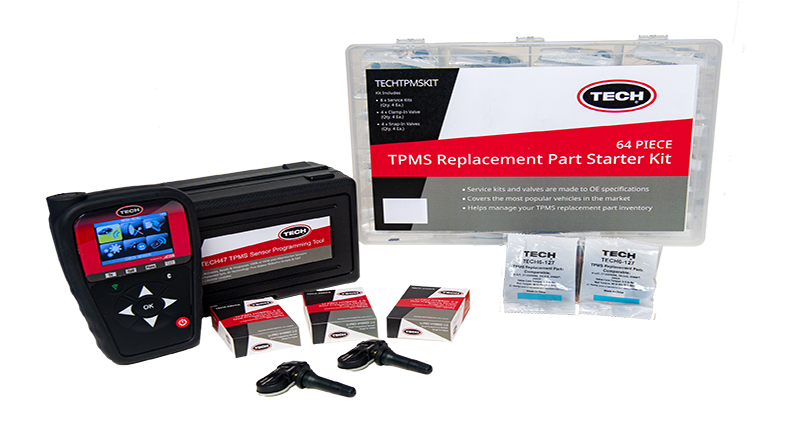 TECH offers a comprehensive line-up of wheel and tire supplies for virtually every application.