Keep your Golf Course Rolling - Tire Repairs For Golf Carts, Mowers and more...
Golf courses are littered with tire hazards. Used tees, jagged rocks and other hazzards can quickly leave your fleet of carts, mowers and equipment with loads of flats. TECH has you covered with a complete line of tire repair materials, chemicals and tools to get back up and running quickly. And, unlike our competitors, our repairs vulcanize to the tire for a safe, permanent repair. 
Fix it Once and Forget It!
Unlike cheap plug kits, our repairs become a permanent part of the tire using chemical vulcanizing technology. This process seals out moisture and contaminants for a permanenty repair that will last the life of the tire.
A perfect place to start is our 215 Tire Repair Kit. This kit includes everything you need to repair a tire puncture from the inside out including nylon reinforced repairs, fast-drying vulcanizing fluid and injury prep and installation tools.
Whether you own One Golf Cart or Manage a Fleet of Equipment, Here are a Few More Items You Could Use To keep Rolling
Precision inflation with just the touch of a trigger. Convenient one-touch operation. Durable diecast aluminum housing with a impact-absorbing bumper. Just set the pressure, pull the trigger and your done.
For larger injuries in biased tires, TECH offers a complete line of bias ply tire repairs. With sizes ranging from 4" x 4" to 11" x 11" you can get even a pretty gnarly tear back in service. Be sure to use with TECH Vulcanizing fluid for permanent adhesion.
TECH Permacure Repairs feature a unique cushion gum that flows and cures into cracks and crevices to seal out moisture and contaminants. Exclusive, nylon-reinforced design makes installing the repair easier. Made from natural rubber - NO cheap resins or fillers.
Be sure to Check out Our Additional Tools, Repair and Chemicals
Above was just a small sample of our complete line of tire repair, tools and chemicals. TECH is the brand trusted by professional tire repair shops around the world. We invite you to browse these additional categories for additional demounting tools, rubber buffing wheels, floor jacks and more.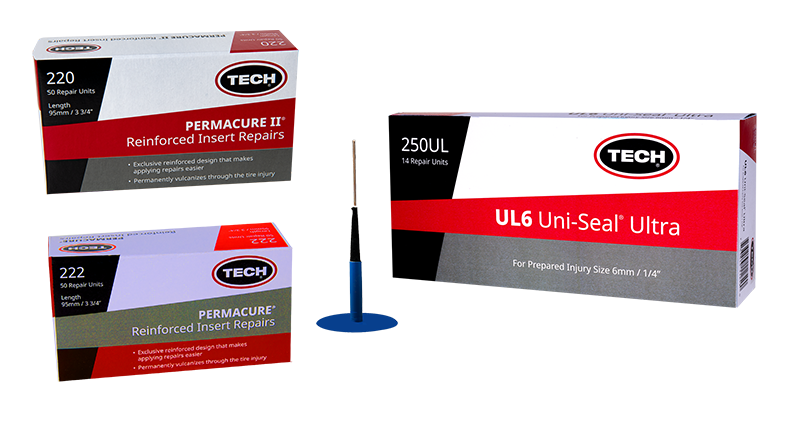 TECH produced tire repairs are endorsed and are used by the world's largest tire manufacturers/retreaders and their subsidiaries.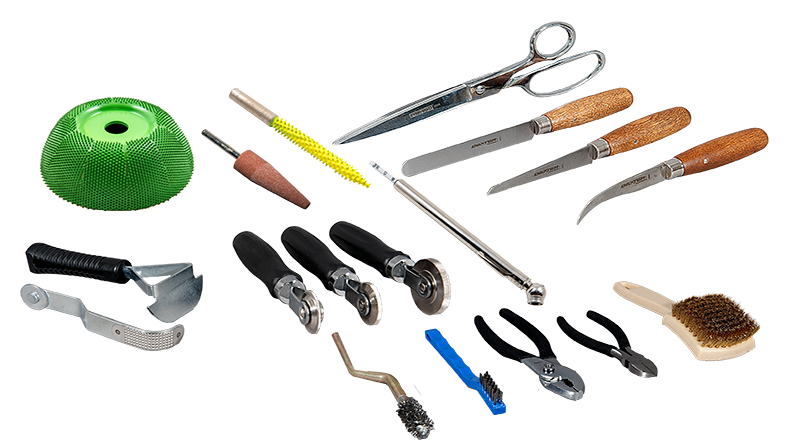 TECH's complete line of service tools and equipment are designed specifically to meet the needs of tire technicians around the world.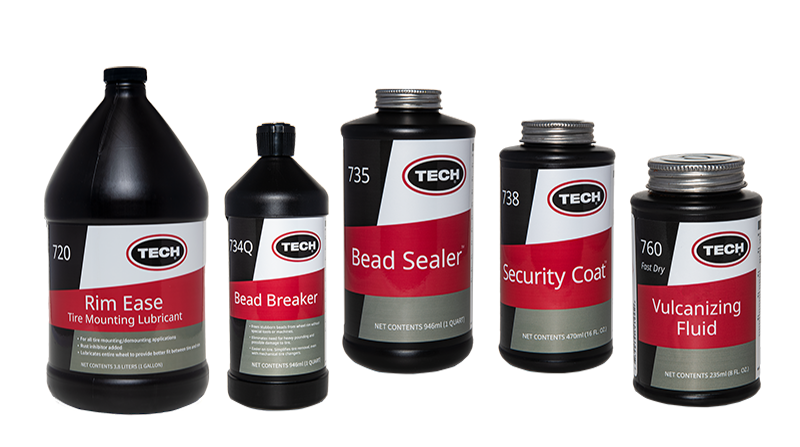 TECH pioneered the chemical vulcanization process over 80 years ago and offers a complete range of specialty chemicals.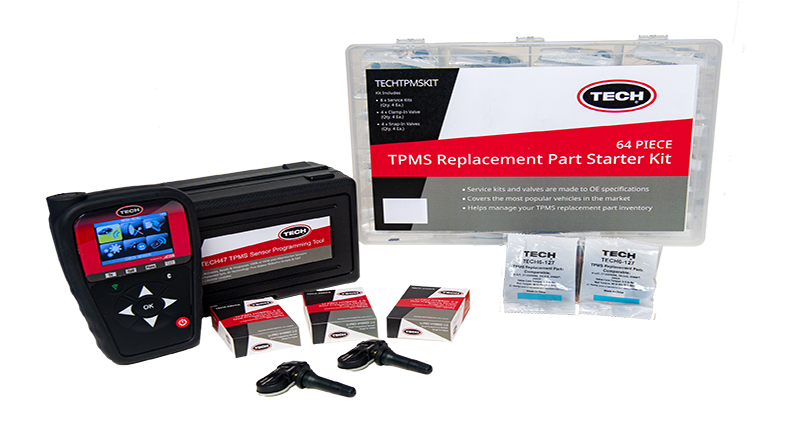 TECH offers a comprehensive line-up of wheel and tire supplies for virtually every application.