Are you using safe, Permanent Tire Repairs? Don't Worry... TECH has you covered
Keep your customers safer and avoid costly rework. For more than 80 years, TECH Tire Repairs have been trusted in shops around the world. We have perfected the tire repair process providing a permanent fix that will last the life of the tire.
Equip Your Shop with the finest repairs, chemicals and tire repair tools
Be sure to Check out Our Additional Tools, Repair and Chemicals
Above was just a small sample of our complete line of tire repair, tools and chemicals. TECH is the brand trusted by professional tire repair shops around the world. We invite you to browse these additional categories for additional demounting tools, rubber buffing wheels, floor jacks and more.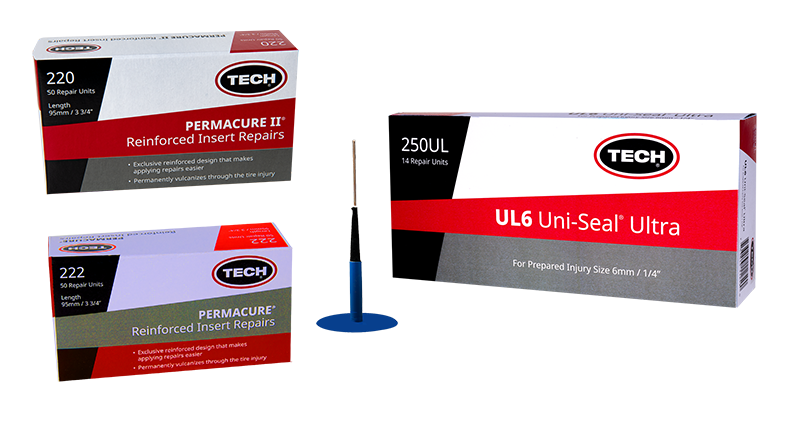 TECH produced tire repairs are endorsed and are used by the world's largest tire manufacturers/retreaders and their subsidiaries.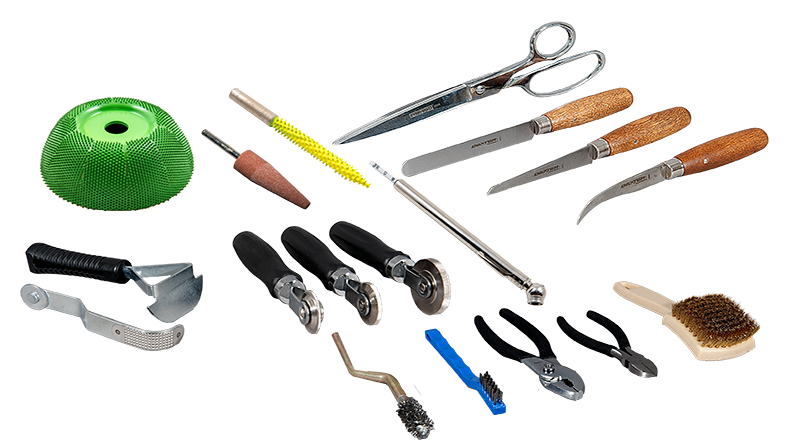 TECH's complete line of service tools and equipment are designed specifically to meet the needs of tire technicians around the world.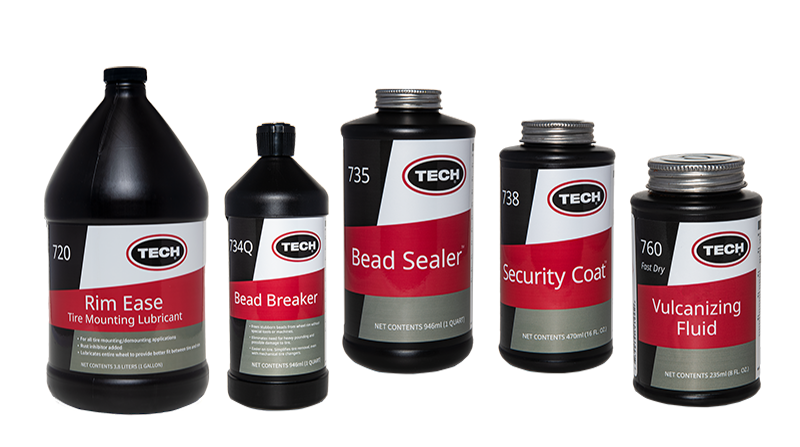 TECH pioneered the chemical vulcanization process over 80 years ago and offers a complete range of specialty chemicals.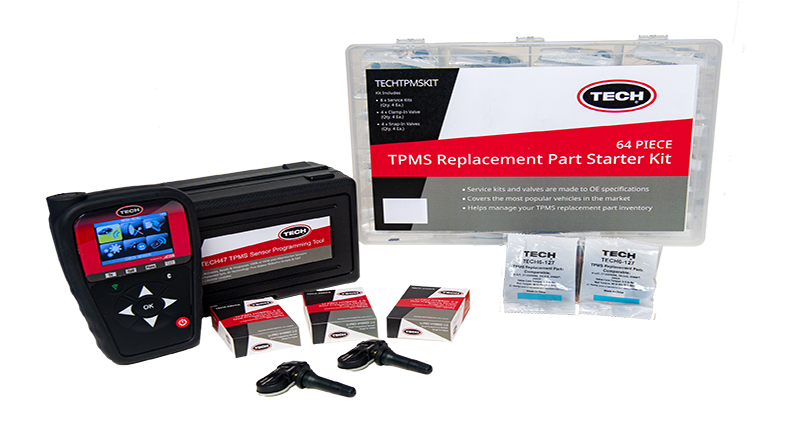 TECH offers a comprehensive line-up of wheel and tire supplies for virtually every application.